To own our own home is viewed by society as one of the key milestones of being successful. Hence, we will almost always buy a property for our own stay first.
However, with the rising home prices and the fact that our salary or income is still at the level it was 10 years ago, owning a home continue to be a big challenge to many people.
Therefore, to be a smart property investor, you need to have the right strategy or methodology.
#1. You should never buy your first property for own stay. Buy your investment property first.
Firstly, buy a property for investment. Make money buying this property. Rinse and repeat. By doing so repeatedly, you will be able to build up sufficient fund to eventually buy your dream home. 
#2. Buy the investment property at below market value.
By following the 15 steps outlined in the Master Key Method®, you can potentially identify a below market value. A property that fits into all the criteria will enable you to make money when buying your investment property. The seed money generated will enable you to buy your next property and slowly build up a sizeable property portfolio. 

#3. Maximize your ROI.
Always aim to maximize your ROI when buying your property. 

When we invest our hard-earned money in any investment vehicle, one of the most important criteria for us to consider is the Return On Investment (ROI). Using the Master Key Method®, we can increase our ROI up to 2,000%!

If you recall, the recent money game scheme that got busted offered a return of 240%. Based on this high return, many will say that it is a scam. But I'm telling you now that buying the right property can generate even higher returns. 

Let me illustrate: 

Using the Master Key Method®, you identified a property selling at RM100,000. You buy this property with only RM1,000 and you make RM20,000 from just this one property. Let's calculate the returns. 

(%)ROI = RM20,000/RM1,000 x 100% = 2,000%

That is a whopping 2,000%. 

The best part about using this method is that you still own the property and continue to collect monthly rental that gives you positive cash flow and passive income every single month.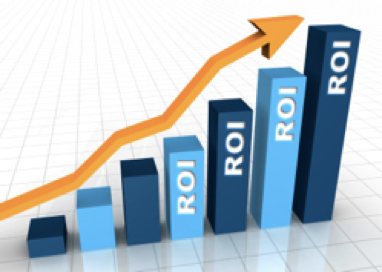 If you are interested to know further how you can Invest In Property With Under RM1,000 and make RM20,000 to RM60,000 A Year with high ROI using the Master Key Method®, you can check it out in the link below:
I look forward to seeing you!